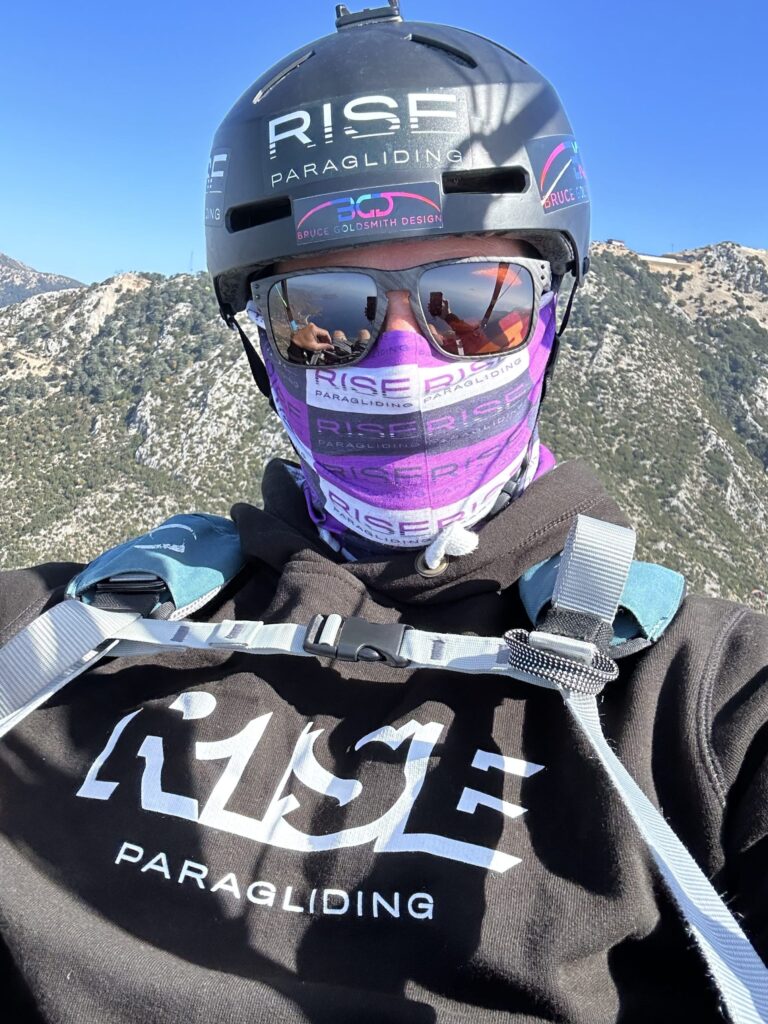 Blaise Brogan was born with adventure in his blood, coming from a family where his Dad was in the SAS and his Mum a flying doctor. As a family adventure is something they strive for.
Over the years, Blaise has experienced more than his fair share of life. He spent 7 summers teaching windsurfing, surfing and sailing all around the world, an accomplished tree surgeon for over 20 years whilst competing in Paramotor competitions such as the British Open and finishing 2nd in the IcarusX.
Flying since 2009 and involved in guiding not long after that, Blaise's vast experience in flying, instructing and risk management makes him the perfect man for the job. His ability to put you at ease, assess conditions and give you crucial tips on your flying is why he is a vital part of our team.
Whether it is cracking jokes on takeoff or taking you for a tandem flight to show you the finer details of SIV, Blaise will look after you!