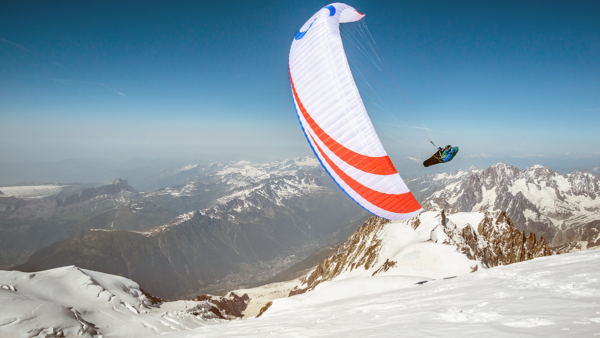 Supair Savage
£3,991.00
A light glider to move far and fast. At 15m/s stepping on the bar or at 3m/s pushing on the hiking poles.
Théo's opinion : The Savage is known by those at Sup'air as the baby Wild. I have seen the R&D team at Sup'air work extremely hard in order to deliver this glider. Their idea was to have incredible performance for the C class with great behaviour and passive safety! Basically it offers all of that with Sup'air's own touch. You will fly fast, turn sharp and look cool. What else.
Description
We received the first prototype at our head office in Annecy during fall 2018. The glide ratio was already good between 40 and 50km/h and the control very direct but we found the glider too demanding in active air at the time.
So we spent the next 6 months setting up the canopy curve and brake distribution to get the ideal control over the glider. We finally went for a setting that enables a high-efficiency turn while maintaining a fair margin to the stall point. The effort on the brake line is increasing and reaches its maximum right before the stall point. The "catch" is efficient to stop surges.
Then, we dedicated 2019 to maximise the glider's performance while staying within the EN-C certification criteria. After more than one hundred flying hours on all the different sizes, sometimes in unlikely places and rough conditions, we finally found the good setting.
Early 2020, the SAVAGE is ready. It is very stable around the pitch and roll axis at speed and enables the pilot to soar the ridge with efficiency. A usable low-speed range is available to land in altitude. Taking off again is a breeze. On the SAVAGE we put a good effort in making sure that all sizes through the range (from XS to ML) offer similar performance levels.
Additional information
| | |
| --- | --- |
| Colour | Earth, Fire, Polar |
| Size | M, M-L, S, XS |